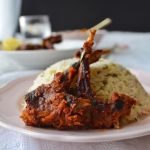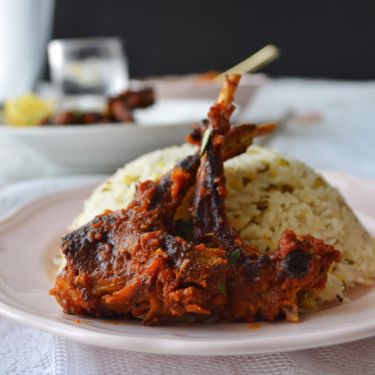 Print Recipe
Mutton Chops Masala
Mutton/lamb rib piece, cooked to a tender, succulent texture in a flavor packed gravy.
DIRECTIONS
n a pressure cooker, add all the ingredients except oil and curry leaves. Before closing, let it boil. Once boiled, close lid and pressure cook on low flame for 15 minutes.

Take out the mutton chops and fry them in 4 tbsp coconut oil, till charred on outside.

In another pan, add remaining 3 tbsp of oil, add the curry leaves and pour the gravy into it. On high heat, reduce the gravy. Don't forget to stir continuosly. This may take about 10 minutes.

Then mix in the fried mutton into the thick gravy.